Meet our 2022 Champions – Jack and Liam Kelsey!
We are thrilled to announce our new champions who will represent Children's Miracle Network at Sacred Heart Children's Hospital in 2022 – Jack and Liam Kelsey!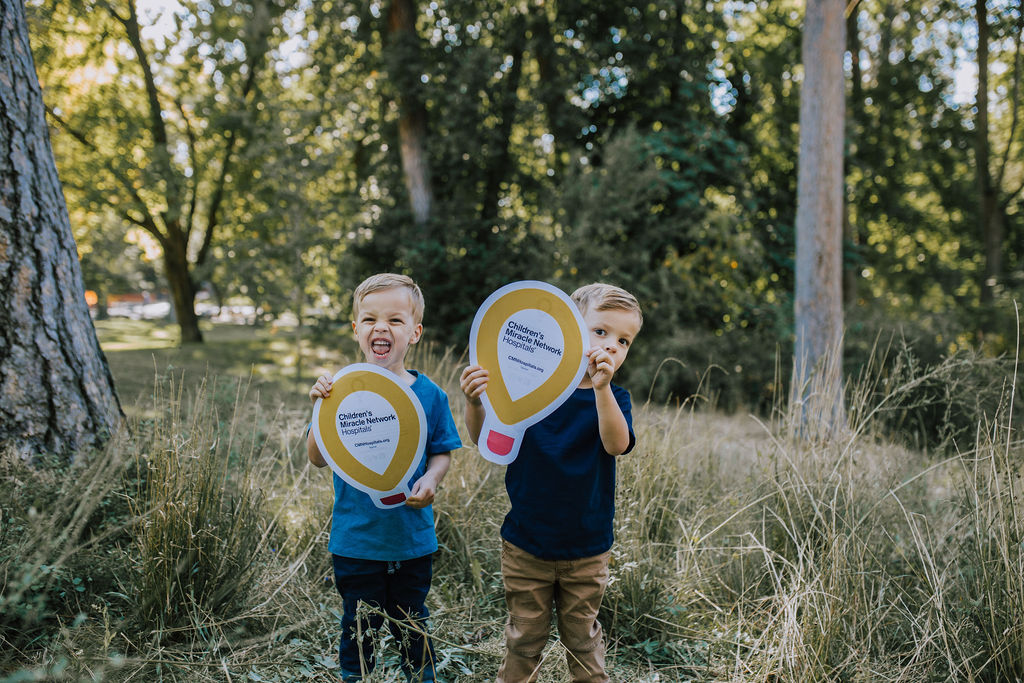 [written by Jack and Liam's parents, Mike and Corrina]
In June of 2017, we learned that we were going to be parents. Though we were shocked in that very first ultrasound when the sonographer asked, "Are you seeing what I'm seeing? Two heartbeats!" we were exponentially more panicked when Mom's water broke at 2:30 a.m. just six months later. When we arrived at Sacred Heart Medical Center, we learned Baby A—Liam—had ruptured his amniotic sack and decided he was ready to see the world. He was also doing everything he could to bring his twin brother, Jack, along for the ride. Because it was a high-risk pregnancy, we had the good fortune of seeing our boys dozens of times in ultrasounds thanks to the recently upgraded devices at Sacred Heart's Maternal Fetal Medicine office. It's ironic that Liam started this whole story, because he was always our calm and collected baby during these visits, while brother Jack was constantly active and almost never sat still for the ever-patient sonographers to gather measurements.
Despite our best efforts at keeping Liam and Jack as calm as possible inside of Mom that December evening and in the following days, it became clear to everyone that the boys were not going to stay put. Around midnight, the nurses, doctors, and support staff prepared us for the c-section in a matter of minutes. True to his active personality, Jack came out crying and kicking. Liam, however, was much more subdued—no sound at all, and a worrisome, minimal amount of squirming. Toggling between tears of happiness and dread, Dad saw the nurses and doctors go straight to work on Liam. But in the time he turned to see Jack's first weight, 2 pounds 2 ounces, and turned back to check on Liam, the staff was beaming behind their masks. A proud nurse was happy to pronounce brother was breathing, and bigger, coming in at a whopping 2 pounds 7 ounces, both born at 29 weeks.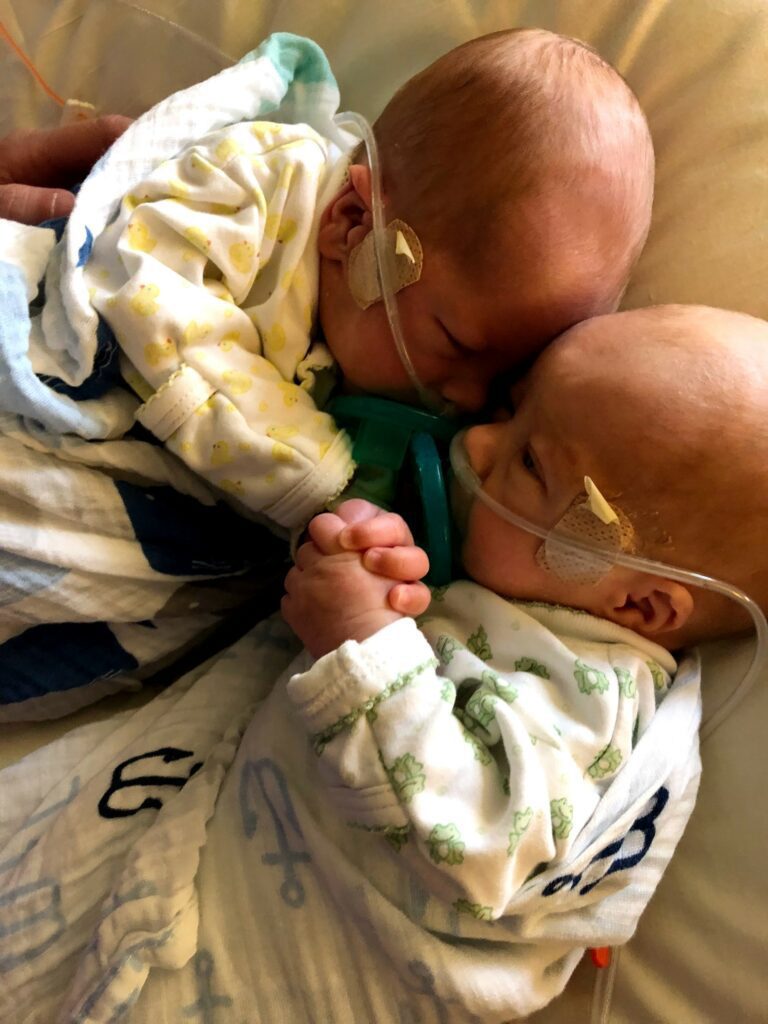 For the next 78 days, we visited the Sacred Heart NICU daily to see our boys in the "giraffe beds," specifically designed to keep them warm and growing. Our boys needed extra breathing support and gained weight more slowly than typical preemies, and the access to incredible respiratory therapists, CPAP machines, nutritionists, and the enhanced baby formula was crucial in their development.  They also needed a higher amount of transfusions due to unexplained anemia, and the hospital's internal pediatric hematologist consulted our specific situation with partner hospitals around the nation.
Trusting in the slow work of human development and faith, we came to appreciate so much: from the hospital's level-4 NICU designation with specialized equipment for NICU babies, to the incredible nurses, doctors, and specialists who supported us and our twins. They came to know us well and leaving the hospital on day 78 was emotional because of the care we received.
Today Liam and Jack are as happy and healthy as any of their peers. Hematologist, urologist, audiologist, and ophthalmologist appointments—most of which were held at Sacred Heart—peppered the first two years of their calendar, and they continue to see specialists to this day. They now are two of the most social kids in their preschool class and love to make each other laugh with a funny noise or a game of chase with Mom, Dad, or our springer spaniel Murphy. We always tell them to "Wave to the babies!" whenever we drive past Sacred Heart, and we truly hope Liam and Jack can help share their own miracle of life with many other children by supporting the Children's Miracle Network in 2022.
Want to support kids like Jack and Liam? Click the red DONATE button and 100% of your donations will go directly to Sacred Heart Children's Hospital!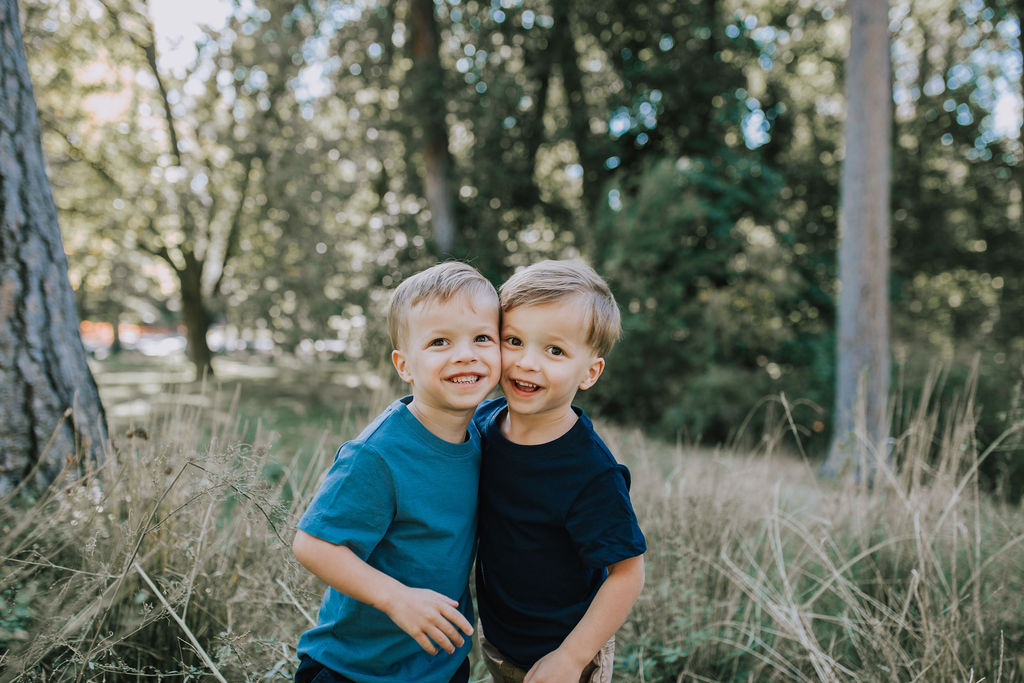 Thank you to the Kelsey family for sharing your boys with us!
Photography by Mica McClung